About the Competition
The city's identity is its memory, made up from layers of history that design the city's spirit; its culture, which includes its architecture, urban landscape, music, food, language, domestic and commercial spaces and of course its PEOPLE. Violent events erase this identity. Throughout history, in Lebanon, there has been a systematic erasing of the Lebanese identity. In every era different identities inhabited Lebanon and left their traces on the city.
Beirut Explosion in the city port on 4 August 2020 destroyed half of the capital of Lebanon. It violated most of Beirut recently reconstructed historical areas known as: Gemayeseh, Ashrafiyeh, Mar Mikael… These neighborhoods contained people's lives, heritage houses, co-habiting with undiscovered archeological layers beneath the modern Beirut. With Lebanon facing an economic crisis, a health crisis COVID19, the explosion added an unprecedented disaster that left more than: Around 200 people dead, 5000 wounded and 300,000 people displaced. The accident caused an immense damage to the city's spirit: Its people, architecture, urban landscape, its business and food eco-system.
The explosion not only claimed people's lives but impacted heavily their everyday practices; misplacing people away from their familiar spaces, their homes. Streets that were full of shops, people, and activities transformed into ghost town and fell into a sad silence apart from the energy of the young Lebanese who took to the streets to clean their city. Beirut's identity which spans over 6 million years of habitable history is in an urgent need of the world creative community to offer solutions that support the Lebanese community with impactful solution.
The aim of the Identity competition is to bring back joy, happy activities and the resilience to all Lebanese people by reinventing hope and revitalizing Beirut and its spirit. The Phoenix is rising from the ashes to relive, reconstruct and rebuild communities.
This competition is open to the world design community – students, professionals and to anyone, who is willing to offer impactful environmental and identity solutions to disastrous communities and to anyone is willing to help Lebanon during its time of crisis. The competition is for people to #designforpeace for rebuilding the Beirut community spirit.
The submissions could be media campaigns, posters, prospective solutions, workshop proposals or a project, a research project proposal, or e.g. conceptual urban design proposals. As long as, the idea has a positive impact on the Lebanese community and there is a real understanding and respect to the regional Lebanese and Beirut identity and the Lebanese and Beirut's spirit.
The intellectual property rights IPR belong to the participants. The competition participants are welcomed to collaborate with a NGO to realize the submission, this will though have no consequences on the jury's decision in the competition. The organizers may match a submission with a NGO.
An international jury from academia and practice as experts in design, culture, sustainability and the circular economy will serve the competition.
The winners get as recognition a certificate, the number of winners are a decision of the jury. The jury has also the right to award honorary mentions. Winners and any honorary mentions are subject to media releases by the organizers. An online showcasing of the winners will be set up in 2021.
Categories
The best urban landscape (the streetscape) proposal;
The best architectural proposal that addresses the Lebanese identity, rebuilding solutions, heritage conservation, material recycling, etc.;
The best interior architecture proposal that addresses the Lebanese identity, rebuilding solutions, heritage conservation, material recycling, etc.;
The best food sustainability solutions (security, management, circular economy, etc.);
The best small business (business solutions, rebuilding business eco-system, rebuilding lives, networking solutions, etc.)
Categories will be judged separately and will not compete against each other. The jury has the authority to shift the submission into another category and it has the right to recognize several winners and honorary mentions per each category.
Criteria
The jury will select from each category according to the following competition criteria:
Comprehensive research of Beirut identity;
Relevance/purposefulness of the proposal to the Lebanese community and to the current crisis;
Potential of the proposal to offer innovative impactful solutions to the Lebanese community and its application into a tangible design project;
Understanding of Beirut identity.
What to submit
The submission is free. The submission is not limited to one category nor number of entries by one participant. The participant can be an individual or a team of people. The submission shows an impactful prospective design solution that address how to preserve or brand Beirut Identity by any of the following;
Poster
Design proposal
Media campaign
Workshop proposal
Research or a project proposal
Timeline
Submissions deadline is 23.59 p.m. UTC on Sunday, 31st of January 2021
Competition winners will be announced in April 2021
Organisers
L'École de design Nantes Atlantique, Nantes, France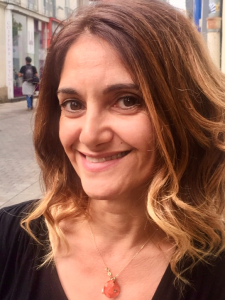 Dolly Daou has over 20 years international leadership experience in pluri-disciplinary pedagogy, research, and higher education quality assurance. She holds a doctorate in the fields of interior architecture and urbanism. Dolly is an expert in international relations and strategies, developing international alliances across continents using a bespoke marketing strategy and design management workshops between academia and the industry.

Currently, Dolly is the community manager for EUvsVirus at the European Innovation Council EU, the Director of Food Design Lab, l'École de Design Nantes Atlantique, France, and the founder, Chair of New Eating Habits working group, Cumulus Association and Congress Ambassador of Dubai Tourism. Also, she is an author of co-edited book: Unbounded on the Interior and Interiority.

Dolly Daou is one of the initiators of Beirut Identity competition and she will be acting as the chair or the jury.
Alba, Académie Libanaise des Beaux Arts, Lebanon
Les Campus des Agricultures at ESA (École Supérieure d'Agricultures) Angers, France
in collaboration with Cumulus International Association of Universities and Colleges in Art, Design and Media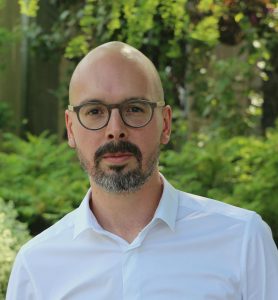 Nicolas Brouté has been Director of Corporate, Alumni and Philanthropy Relations of the ESA School of Agriculture – one of the leading French institutions in agricultural and agri-food higher education and research with 2800 students – since 2018. The School has opened its own foundation – Le Campus des Agricultures – of which he has been appointed General Director.
Nicolas Brouté graduated from Kedge Business School in 2004 and started its career as a planning engineer and a business developer in the energy sector, sailing the seven seas in Russia, South America and Africa. He then decided to explore viticulture and agriculture by acquiring a Master's degree in international wine and spirits business at Burgundy School of Business which eventually led him to join ESA as a lecturer in wine marketing.
"I has always been driven in my personal and professional life by building bridges between cultures, activity areas and people who do not match at first sight. Maybe it is due to a long-lasting practise of collage as an artistic leisure. In a way I see myself as a kind of designer and this is why when I met Dolly at the Nantes School of Design, and we later talked about the idea to do something for Beirut together, I immediately jumped in. Rebuilding a sustainable food chain is vital for the city, as it is to foster collaborative and circular economy in Lebanon. We need to encourage creative, simple and impactful ideas – and build these (green) bridges together. This is why I very am happy to have started this adventure with my fellow companions from the Design world." 
Jury
Christian Guellerin
The General Director of the Nantes Atlantique School of Design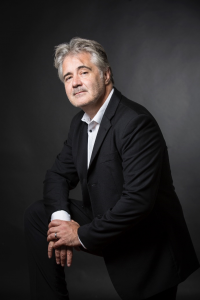 Christian Guellerin has been General Director of the Nantes Atlantique School of Design since 1998. The School has become one of the French and international references in design innovation and education. It has 1,360 students in France and several branches abroad (Shanghai, Delhi, São Paulo, Montreal and Cotonou). Christian is also President of France Design Education and Honorary President of Cumulus, the largest international association of universities and schools of design, art and media. Cumulus brings together 250 international institutions on 5 continents.

Christian is also a public speaker at numerous conferences in France and abroad on topics such as: Design, strategy and innovation management. In 2015 and 2016, according to "Usine Nouvelle" magazine, he was voted as one of the 50 personalities innovation makers in France. In November 2016, Christian was named Chevalier de l'Ordre National du Mérite.

Srini Srinivasan
President of World Design Organisation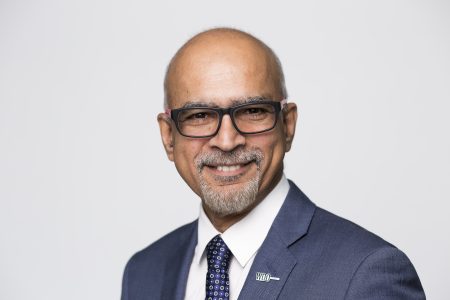 Srini Srinivasan is a highly accomplished designer & entrepreneur in creative design and technology development, with over 25 years of work experience in the Silicon Valley, United States and India. Presently, Srini is the President of World Design Organization, working with its global members to promote design for a better world.

Srini is the Chairman & CEO of LUMIUM DESIGN, Inc., a Silicon Valley based, world class, award-winning product Design Company that has developed 300+ products in the Consumer Electronics, Medical, Industrial Goods, Security and Surveillance domains. Lumium has design studios in USA, India and Japan to execute creative design projects for global clients.

Srini is an Adjunct Professor of Industrial Design at Tongji College of Design & Innovation, Shanghai and also a member of its International Advisory Board. He is on the Advisory Board of Indus Design School, Indus University; and Wellingkar Institute of Management Development & Research, Mumbai, India. In his role as Advisory Board member, Srini helps and mentors technology start-ups as well as educational institutes.

Srini has been a Keynote Speaker on several Design Conferences across the globe on Innovation & Design topics. He has been a Member of the Jury on several well-known Design Awards across the globe.

Srini is an active member of IDSA, the professional body for Industrial Designers in the US. Srini also had been a Jury of Core77 Product design (2016); India Design Mark, (2018); Innovations Judge at Consumer Electronics Show (CES) for four years (2016- 2018, 2012); and IEEE Panel "Design for Usability" in Jan 2013 at Las Vegas. He is currently one of the judges for "Eureka Park Climate Change Award" for 2019.

Srini attended UC Berkeley for his executive education in Product Management. Presently, Srini is pursuing his Ph.D. in Sustainable Development.

Srini lives in San Jose, California and travels extensively around the globe. He is also an avid singer, golfer and an occasional pilot. 
Chérine Masri
Product manager, Agriculturist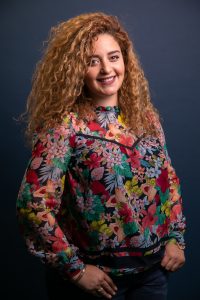 "Beirut Identity competition is very close to my heart. As being Lebanese myself, I would love to help as much as I can to rebuild my town of birth, Beirut. I hope all your projects lead to rebuilding our lovely Beirut."

Chérine Masri graduated from Ecole Supérieure d'Agriculture in Angers in 2016. With an Erasmus Mundus scholarship in 2014, she had the chance to join a master's degree program at ESA in Food Identity and to study for 2 years in 4 different countries and at 5 different universities as a food engineer. She became an expert in agri-food sector, with an international vision of culture, regulation, market analysis, food processing, authentication, sensory analysis, quality control, marketing strategy, food technology and the European signs of quality.

"I am passionate about the European signs of quality. I believe that all traditional food products, the know-how transmitted from generation to generation and geographical areas should be protected with a sign of quality."

Once Chérine graduated, she started working on a French island called Noirmoutier, to protect its traditional food with European signs of quality. She succeeded in protecting their traditional product early potatoes "pomme de terre de Noirmoutier" with PGI (protected geographical identification) and label rouge on the national French level and the European one. She worked on many traditional products in Vendée for 3 years. In 2019, she moved to Paris to put the organic label certification in the world known certification body "AFNOR Certification". Chérine has succeeded with her mission within a year and a half and is actually developing its customer portfolio. She is also an auditor for this certification.

"As a certification manager, I believe that I have a career message to carry all along my path, is to move the food sector forward to a better level. This message that I carry in my daily duties as a manager of the organic certification in AFNOR Certification, as a member in the French association for organic certification bodies, as a member in the association of the European certification bodies, and as a lecturer alumni at ESA and VetagroSup for 1st and 2nd Master food identity students on organic certification courses."
Anna Bernagozzi
Professor of Design Theory and History at École Nationale Supérieure des Arts Décoratifs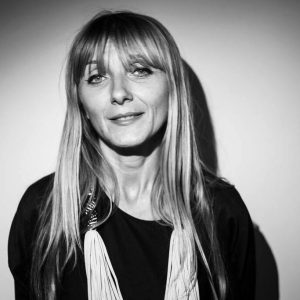 "In this time of global questioning, designers have to be educated in order to be capable to pose the right questions and create desirable and thus shareable narratives with the purpose of fostering the most meaningful actions to assure human survival."

Anna Bernagozzi is Professor of Design Theory and History at the EnsAD – École Nationale Supérieure des Arts Décoratifs, Paris. She also heads the EU research project 4Cs (from Conflict to Conviviality through Creativity and Culture) at EnsAD. The École Nationale Supérieure des Arts Décoratifs, which dates back to 1766, is a higher education establishment under the supervision of the French Ministry of Culture and Communication. EnsAD's mission and goal is the artistic, scientific and technical training of those designing and developing the future of the decorative arts. Additionally, Anna is a design consultant, an editor for design magazines and curator for several exhibitions.
Ingrid van der Wacht
International Public Affairs at Dutch Design Week, Freelancer at Factor-I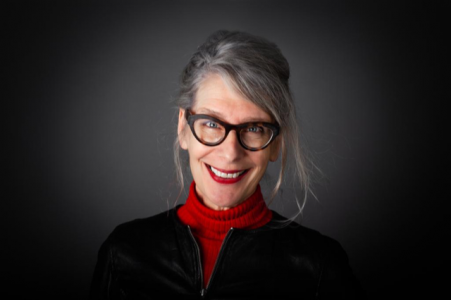 Ingrid van der Wacht works as a freelancer from her company Factor-I (2001) as a connector, communicator and conceptor with a focus on co/design for people and planet.

Since years Ingrid has worked for organisations driven by (Dutch) Design, like for Dutch Design Foundation, the organizer of the Dutch Design Week, on International Public Affairs. On this behalf she also is part of the board of World Design Weeks. On a European level, she is board member for BEDA – Bureau of European Design Association. Ingrid has developed and worked on various European projects, like Food Heroes focusing on co-creation of solutions against food loss and waste in the beginning of the food chain. She graduated from the University of Tilburg with a Master's degree in French, marketing & communications.

"It is my belief that the creative power of design – when well managed and well understood – can help us solve problems the world faces today. To promote this, I often speak at international congresses about Dutch design for social and economic innovation in general and the developments and results in Brainport, the region of Eindhoven in particular, I take part in international juries and as a connector I also facilitate congresses, workshops and events."

Suné Stassen
Co-founder, custodian and CEO of Open Design Afrika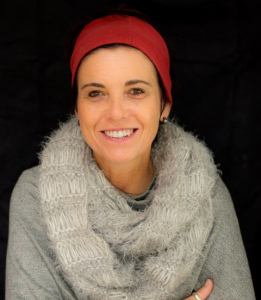 Suné Stassen was born and raised in Cape Town where she still lives and work today. She is the co-founder, custodian and CEO of Open Design Afrika (ODA), a social enterprise and not for profit company. She is a designer, social entrepreneur, design activist and educator who strongly believes in the power of creativity as a catalyst to drive and scale systemic change and to develop a future-ready culture of problem solvers and change makers. ODA was designed as a key platform and vehicle to drive this important agenda.

Suné was one of the key drivers behind convincing the National Department of Basic Education in South Africa to introduce Design as a subject choice at secondary school level. Back in 2006 SA was the very first country in the world to introduce the subject Design at this level. She contributed to the new curriculum in an advisory capacity and later stepped in as the contributing editor for the first Design textbooks and teacher manuals for grades 10-12 which are still in use today.

She was the designer, concept and content developer of the Woolworths "Making the Difference Through Design" (MTDTD) program – a finalist in the 2009 INDEX: Design to Improve Life® Awards.

Suné was an assistant researcher for the WDC2014 (World Design Capital) bid in Cape Town and contributed to the initial development phase of the Western Cape Design Strategy (a first for Africa). Currently she also serves on Cape Town's UNESCO City of Design team.
Fiona Casey
Doctor in Contemporary History at École Supérieure d'Agricultures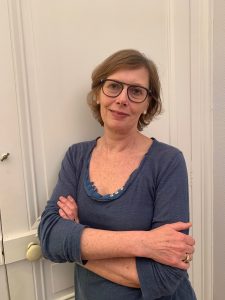 Fiona Casey is Irish-American who has lived and worked in France since 1991. She is a Doctor in Contemporary History specializing in interwar French women's history. Her academic career began in University College Dublin and finished at the University of Angers by way of New York University. Her personal journey led to a deep interest in questions of cultural identity and interculturality. She worked for many years in the field of intercultural management and communication before taking up a position at ESA Angers in the International Relations Office. In addition to managing ESA's academic relationships with Scandinavia and Central Europe, Fiona is in charge of ESA's international apprenticeship program. She teaches courses related to both the history of agriculture and science and intercultural questions.
Mariano Alesandro
Head of Future Thinking and Technology at The Index Project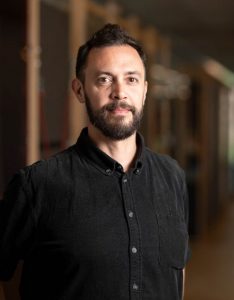 Mariano joined The Index Project in 2010. He leads the development of digital platforms and Big Picture, an initiative that gathers designs from our pipeline, explores trends and identifies the drivers behind them. Mariano is also part of the education team, facilitating workshops around the world. He represents our organisation at different summits.
Mariano has an educational background in Systems Analysis, Systems Engineering, History and design-based education, long experience as a developer, systems designer and a deep love for technology and design thinking.